Politicians, aiming to increase employment rates for their constituents, ought to be concerned with policies supportive of small businesses rather than large corporations.
The number of employees in small to medium sized businesses doubled from 2003 to 2016. In developing countries such as Afghanistan and Ethiopia, small and medium sized enterprises (SMEs) make up more than half of total employment. In other countries in which the economies are becoming more established such as Mexico, SMEs account for one third of total employment. Prior to 2009, SMEs outperformed larger companies in terms of employment growth.
However, the success of SMEs has dwindled since the recession. Why is it that politicians are overlooking the opportunity to increase jobs through supporting local businesses? Could current policies be negatively affecting corporations or small to medium sized businesses?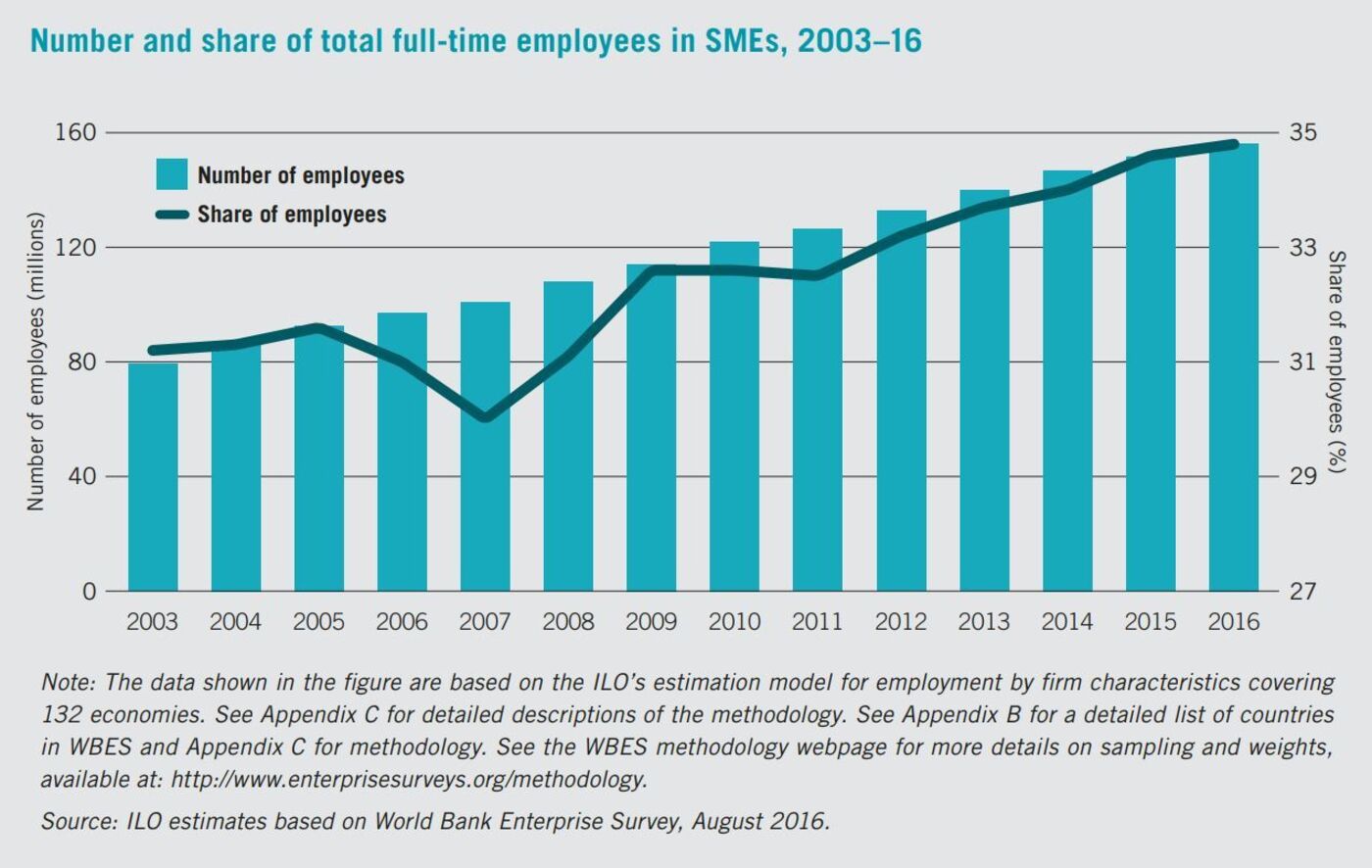 This graph shows the number of full-time employees in SMEs as well as their share of the employment "market."
Source: Bloomberg
Written by Campbell and Margot